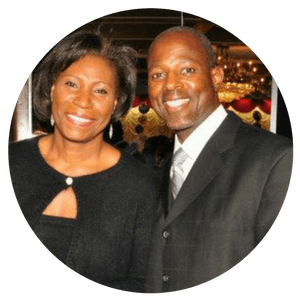 Who we are
Grace Gospel Tabernacle is a multicultural, non-denominational church located in Queens, New York. Our church is led by our Senior Pastor Wilton J. DeGraffe and his wife Pastor Clarelle DeGraffe. Weekends at Grace Gospel Tabernacle are a celebration. You'll find a relaxed and friendly "come as you are" atmosphere with exciting contemporary and gospel worship music along with practical relevant teaching.
Where we come from
While serving in ministry tragedy hit the family! Pastor DeGraffe's mother passed away from stomach cancer and about a week later Pastor Clarelle's father passed away from colon cancer. Although this was a dark season in their lives, God caused life to come from death. It was during this season that Pastor DeGraffe felt in his heart to step out into God's calling for full-time ministry.
Imagine seven people, a living room, and a Bible. This was the start of Grace Gospel Tabernacle. It was a small group with big dreams wondering what God might do. God had touched the heart of our Pastor Wilton J. DeGraffe to venture out into unknown territory to follow God's leading; our Pastor's vision was set to establish a church that teaches the Bible in relevant and creative ways to reach a new generation.
Where we're headed
Here at Grace Gospel Tabernacle, we exist to cultivate a culture of revival. We love to linger in God's presence so we can give the Holy Spirit time to do what he wants to do. What's the bottom line? More than ever, Our Church is committed to fostering a family built around the hope of Jesus. We want to make it easy for you to connect with God and with others. Our church is designed to be an open community, where anyone can take steps to know Christ; being salt and light to the world.
What this means for you
What does this mean for you? Most importantly, you're always welcome at Grace Gospel Tabernacle. We're saving a seat for you. Where ever you're at in your faith journey, you'll always be accepted as part of our family.
Beyond that, if you're ready to plan your first visit, click here. If you want to learn more about our beliefs as a church, click here. Or if you'd simply like to get in touch with us directly, click the button below.