Marriage Ministry
The purpose of the Marriage Ministry is to encourage, strengthen and help build strong marriages with a biblical foundation. We strive to do this by implementing biblical programs geared towards dealing with real life circumstances and solutions for issues faced by married and engaged couples. We do this in a fun atmosphere, that allows ample opportunity for discussion. In addition we provide multiple venues for fun couple activities including dinners, couples cooking classes, vision board parties and date nights.
Meet our Leaders
Deacons Dain & Lisel Hope have been serving in ministry at Grace Gospel Tabernacle since 2012. Dain and Lisel's love for Christ and ministering the word is paramount in their christian walk. They enjoy traveling, especially cruising and discovering waterparks with their daughter Danielle Lisabet.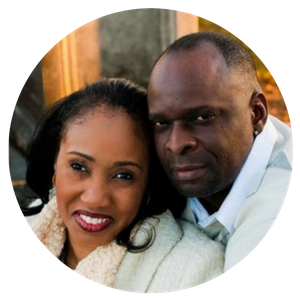 Connect with Us
Stay connected with us by joining our mailing list. Be assured, we respect your privacy and do not tolerate spam and will never sell, rent, lease or give away your information to any third party; nor will we send you unsolicited email. Get started below!